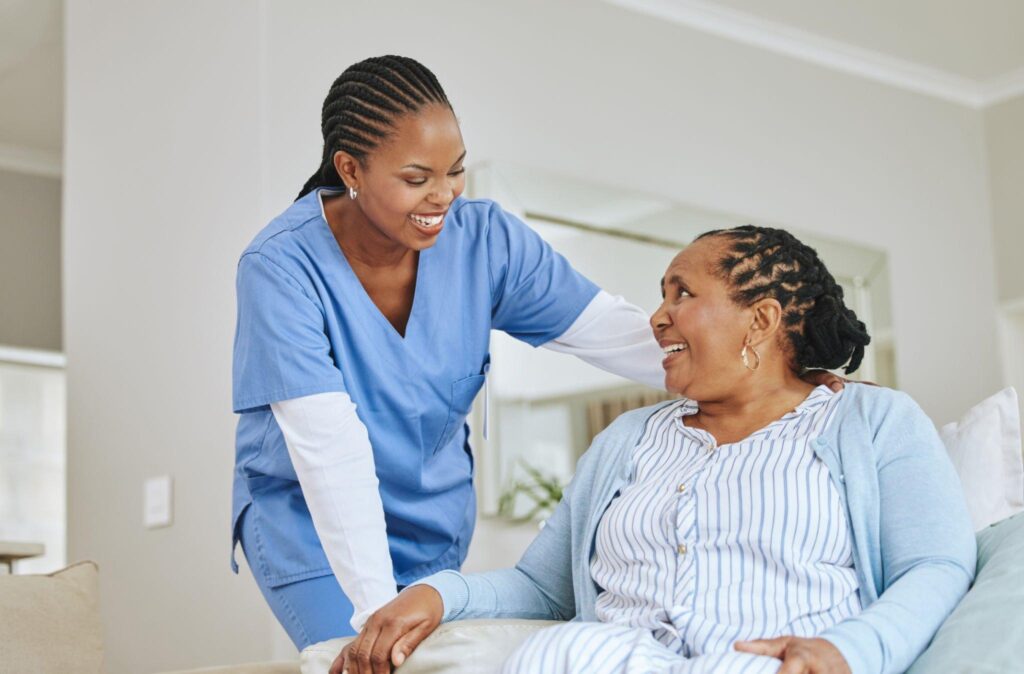 Services for Non-Medical In-Home Care services
Adults can age in place with non-medical home care as long as they are safe and in reasonably good health.
Most senior citizens believe it is preferable to moving to a long-term care facility. Non-medical home care services are the best option for providing short- or long-term assistance in maintaining a comfortable and independent lifestyle for those who require assistance but remain safely at home.
The elderly, disabled, or recovering family member can get the specialized care and companionship they need at a price that is affordable and tailored to their non-medical needs through in-home care.Are you becoming exhausted as a result of the time and effort required to care for an elderly relative, which is affecting your health, work, and immediate family?
Do you see that your loved one requires assistance at home?
Is the family considering relocating a loved one to an assisted living or nursing home?
Are you concerned about the safety of a loved one?
Families benefit from in-home care services by enabling elderly, ill, and frail individuals to remain in their homes for as long as possible. By providing the appropriate support and companionship, this choice makes it possible to maintain as much independence as possible.
For Alzheimer's or dementia care, companionship services, personal care needs, specialized hospice care, or respite care, professionals can assist you with In-Home Care, which is delivered in a loved one's home.
It's time to start looking for the right company and/or provider after you've determined what you need and can afford.
The following criteria can help you narrow down your list of finalists.
How does a company evaluate your requirements and match you with a caregiver?
How does the business screen caregivers?
Is the person providing care a family member or an employee of the company?
Who is in charge of screening the caregiver beforehand and conducting background checks on them?
In-home care workers are exempt from the requirement for a national standard background check. In-home care workers are subject to nationwide fingerprint-based criminal background checks in some states. You should inquire about the company's screening, training, and supervision procedures for in-home care workers.
If the caregiver develops a care plan, how is progress toward the plan monitored?
How will the caregiver communicate with you about your loved one's care? For instance, do they communicate with you via mobile apps, smartphones, or tablets?