Arizona in home caregivers- Personal care aides-On Demand
Book My Care: Experience Premium Home Help Service at Arizona In-Home Caregivers
Welcome to Arizona In-Home Caregivers, where compassion meets excellence! As your trusted home help service agency, we are committed to enriching the lives of your loved ones through professional and compassionate care.
Our caregivers provide quality in-home supportive services so you can remain in your home, comfortably and confidently care plan that fits your schedule and needs. Schedule your plan online Now, No home evaluation necessary we know your time is valuable

We made it easy to book and schedule care for your loved ones with your personal login portal to communicate directly with your care personnel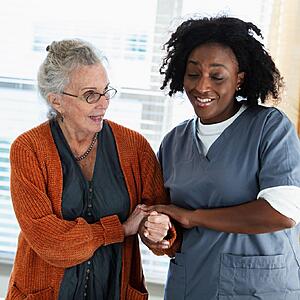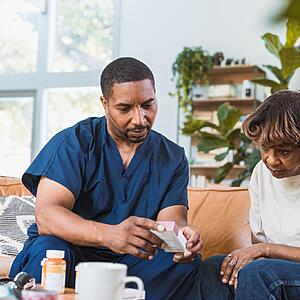 The Best Feedback From Our Clients & Partner
"I have been very pleased with all aspects of your service—the whole process has made a difficult time much more manageable, i was able to book and schedule online for a caregiver to check in with my elderly parents who live by themselves in Arizona, The caregivers are amazing reported to me daily with updates on my portal. Thank you very much for what you do"
"Eunice our personal-in-Home Companionship and Sitter was amazing! She made our entire family so comfortable and above and beyond we could ever imagine. She is a big part of our family now and we really mean it"
Wow, I'm so delighted with your staff. You managed to exceed my expectations! From easy online bookings to your caring caregivers showing up on time to relieve me so I can go back to my children waiting for me at home, You guys are very efficient and I will refer more people to your agency!
Discover What We Offer
* **Home Health Care Service**: Our trained professionals provide personalized medical and non-medical support. Whether your loved ones need skilled nursing, physical therapy, or assistance with daily activities, our home health care service ensures that they maintain dignity and independence.
* **Hospice Care**: At Arizona In-Home Caregivers, we believe in cherishing every moment of life. Our hospice services focus on providing comfort, pain management, and emotional support to patients in the final stages of life. We also extend emotional support to the families during these times.
* **Aged Care**: Aging comes with its own set of challenges. Our dedicated caregivers make sure that the elderly get the utmost care, attention, and support they need for a healthy and fulfilling life.
* **Nursing Home Alternatives**: We understand that sometimes a nursing home may not be the best fit. Our home-based care options offer an excellent alternative to traditional nursing homes, creating a comfortable environment for seniors to thrive.
What Sets Us Apart
**Client-Centric Approach**: Our clients are our top priority. Each care plan is meticulously tailored to the unique needs and preferences of your loved ones.
**Highly Skilled Caregivers**: Our team comprises of passionate and certified professionals who undergo rigorous training and background checks.
**Flexible and Accessible Services**: With round-the-clock availability, we ensure that quality care is accessible when and where you need it.
**Technological Integration**: By integrating modern technology, we ensure streamlined communication between caregivers, clients, and their families, fostering a collaborative care approach.
Journey through Our History
Founded on the principles of compassion, integrity, and excellence, Arizona In-Home Caregivers has been a beacon of hope and support for families since its inception. Our rich history is rooted in our unwavering commitment to provide high-quality home help services that uphold human dignity and enhance the quality of life.
As we evolved, we embraced innovation and expanded our services, becoming the go-to destination for hospice, home health care service, aged care, and nursing home alternatives in Arizona.
Your Loved One Deserves the Best
We, at Arizona In-Home Caregivers, consider it our mission to ensure that your loved ones receive the care they deserve in the comfort of their homes. Book our services now, and let's embark on a journey of compassionate care together.
Contact us today for a personalized consultation and experience the difference that our home help service agency brings to you and your loved ones.
#ArizonaInHomeCaregivers #HomeHealthCareService #Hospice #AgedCare #NursingHomeAlternative